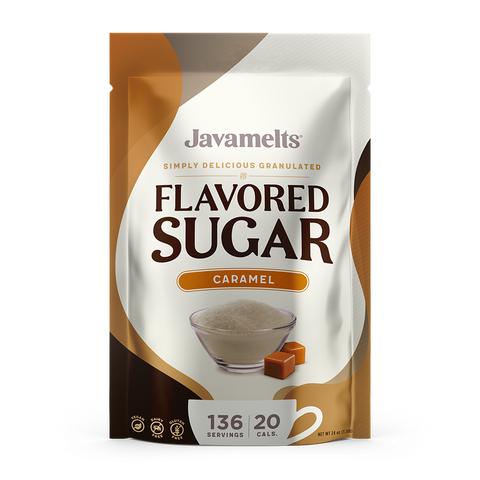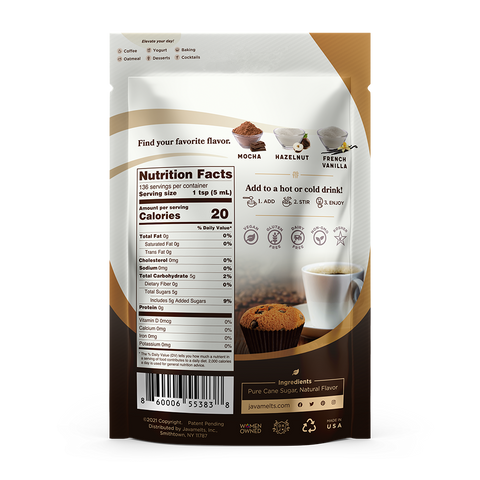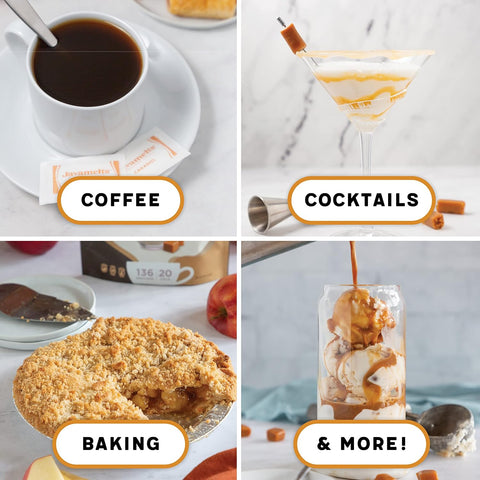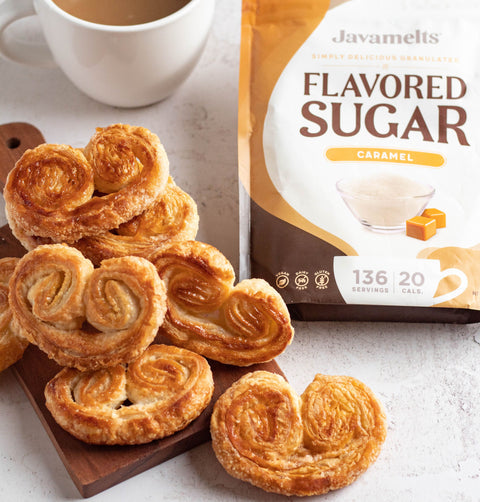 JAVAMELTS
Caramel Flavored Sugar - 1.5lb Resealable Pouch Bag
Experience a gourmet premium sugar like no other. Visit our RECIPE page for delicious ways to enjoy Javamelts! 

❇ Adds a smooth, buttery caramel flavor to each cup of coffee or tea and in any recipe or artisan cocktail.

❇ Each 1.5lb granulated Caramel flavored sugar resealable pouch includes 136 teaspoon servings of delicious Caramel sugar

❇ Made with pure cane sugar and natural flavor, Vegan, Non-Dairy, Gluten Free, Kosher and Non-GMO - Shelf stable for 2 years

❇ Great for coffee, tea, baking, specialty cocktails & more!

❇ Perfect for your home, office, travel, the holidays and catering too! 

Recommended Serving:   1 or 2 teaspoons in an 8oz cup of coffee or tea.  Dairy or non-dairy creamer can be added if desired. 
 USE Javamelts Flavored Sugar in any recipe that calls for sugar and ELEVATE the taste and overall experience!  **Patent Pending**