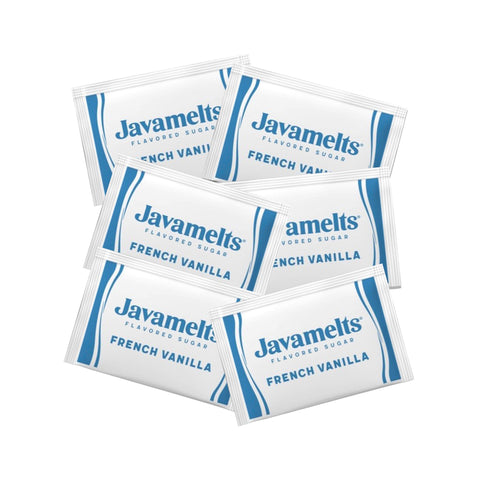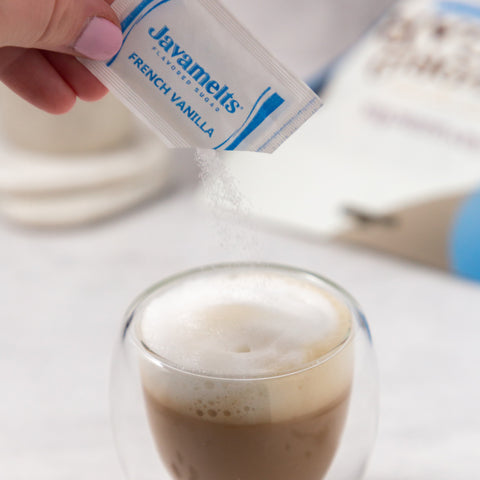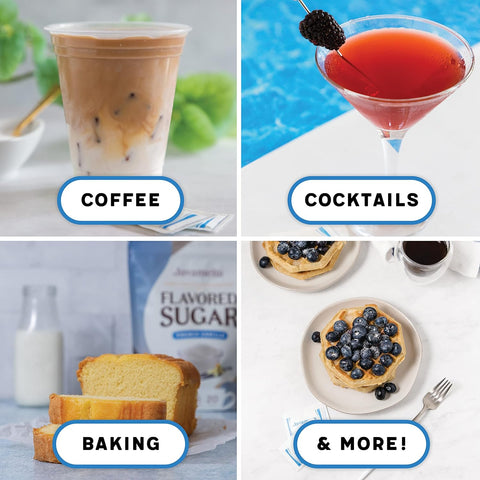 JAVAMELTS
French Vanilla Flavored Sugar Packets (200 ct)
❇  Experience a gourmet premium flavored sugar like no other!

❇  Ditch the messy syrups, each pump is 1 tablespoon of complex ingredients and tons of calories.  Each portion of Javamelts is a 1/2 tsp. and only 10 calories.

❇ Adds a rich, crisp, French Vanilla flavor to coffee, tea, or any other recipe.  **this is our most subtle flavor

Why spend over $7 for one cup of specialty coffee when you can make MANY yourself?  
Our 200 ct. is perfect for home, office, to share with friends and family and for travel. 
Made with pure cane sugar and natural flavor, Vegan, Non-Dairy, Gluten Free, Kosher, Non-GMO, shelf stable for 2 years, ONLY 10 Calories Each and Absolutely Delicious!  Proudly woman-owned, made in the USA and we have recyclable packaging.
They add just the right amount of flavor and sweetness without any aftertaste. For Coffee, Tea, Oatmeal, Yogurt, Protein Shakes, Artisan Cocktails and much more!
*Comes in bulk with no decorative packaging.